---
Welcome to our online book club!
Here to explore the rich worlds of literature.
This program is for ages 13-18.
Virtual Voyage Book Club
We'd love to invite you to join in! For this book club we aim to find literature that we can explore and enjoy. We'll discuss ideas, and themes we find in literature. Each month a new theme will be announced, and a variety of titles that carry the theme will be selected. We will look at genres, formats, art styles, storytelling mediums, and anything else we can think of related to the realm of stories.
This month's bookclub theme is 'teens detecting'. A mixture of suspense, and the search for justice, can be found in each of the stories below. You can pick one of these books, (or if you're just that motivated you can read all three!). Click on the titles to check them out in online form, or you can come to the library and we'll get you a physical copy. Once you've recieved and read the book/s of your choosing you can head to the discussion forum, which you can access by clicking the link at the bottom of this page. In the discussion forum we'll talk about things like, the similarities and differences between these books, their overall messages, and how those messages were conveyed through the theme. Or if you don't want to get into all that just talk about what interested you about the story/s, or what you liked or disliked.
If you think of movies, tv shows, games, anything, that reminds you of these stories and these themes please feel free to include those in your discussion posts too!
Happy reading Voyagers!
The Firekeeper's Daughter by Angeline Boulley
Summary: Daunis Fontaine has never quite fit in, either in her hometown or on the nearby Ojibwe reservation. She dreams of college, but when her family is struck by tragedy she puts her future on hold to care for her fragile mother. The only bright spot is meeting Jamie, a new recruit on her brother Levi's hockey team. When Daunis witnesses a shocking murder, she reluctantly agrees to go undercover, drawing on her knowledge of chemistry and Ojibwe traditional medicine to track down the source of a new drug. How far will she go to protect her community, if it threatens to tear apart the only world she's ever known?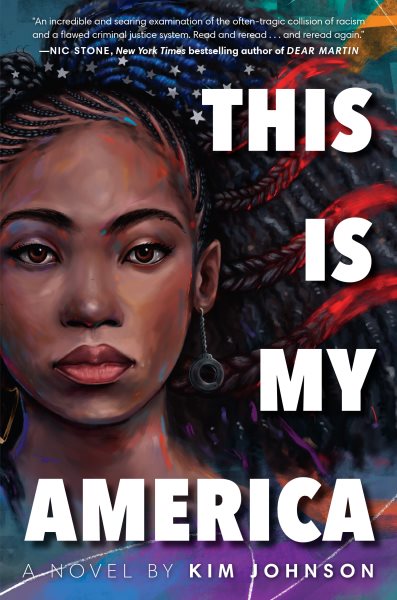 This is My America by Kim Johnson
Summary: Every week, seventeen-year-old Tracy Beaumont writes letters to Innocence X, asking the organization to help her father, an innocent Black man on death row. After seven years, Tracy is running out of time—her dad has only 267 days left. Then the unthinkable happens. The police arrive in the night, and Tracy's older brother, Jamal, goes from being a bright, promising track star to a "thug" on the run, accused of killing a white girl. Determined to save her brother, Tracy investigates what really happened between Jamal and Angela down at the Pike. But will Tracy and her family survive the uncovering of the skeletons of their Texas town's racist history that still haunt the present?
Fans of Nic Stone, Tiffany D. Jackson, and Jason Reynolds won't want to miss this provocative and gripping debut.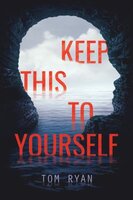 Keep This to Yourself by Tom Ryan
Summary: It's been a year since the Catalog Killer terrorized the sleepy seaside town of Camera Cove, killing four people before disappearing without a trace. Like everyone else in town, eighteen-year-old Mac Bell is trying to put that horrible summer behind him—easier said than done since Mac's best friend Connor was the murderer's final victim. But when he finds a cryptic message from Connor, he's drawn back into the search for the killer—who might not have been a random drifter after all. Now nobody—friends, neighbors, or even the sexy stranger with his own connection to the case—is beyond suspicion. Sensing that someone is following his every move, Mac struggles to come to terms with his true feelings towards Connor while scrambling to uncover the truth.
---
Guidelines for Posts and Answers
Be respectful of others ideas and opinions.

Try to be positive and gracious when there are disagreances.

You can disagree with someone, but always do so respectfully. Ask questions. Avoid personal attacks. And keep an open mind. It's completely fine to dislike — or even hate — a book that someone else loves. Having different tastes in books is part of what makes book clubs fun. And polarizing books are often the best books for discussion!

An example discussion post could include your thoughts about the book overall, or themes in the book, other stories, books, games, songs, etc. that you related to the theme, certain characters, or certain events in the book.